Closer Look – Internal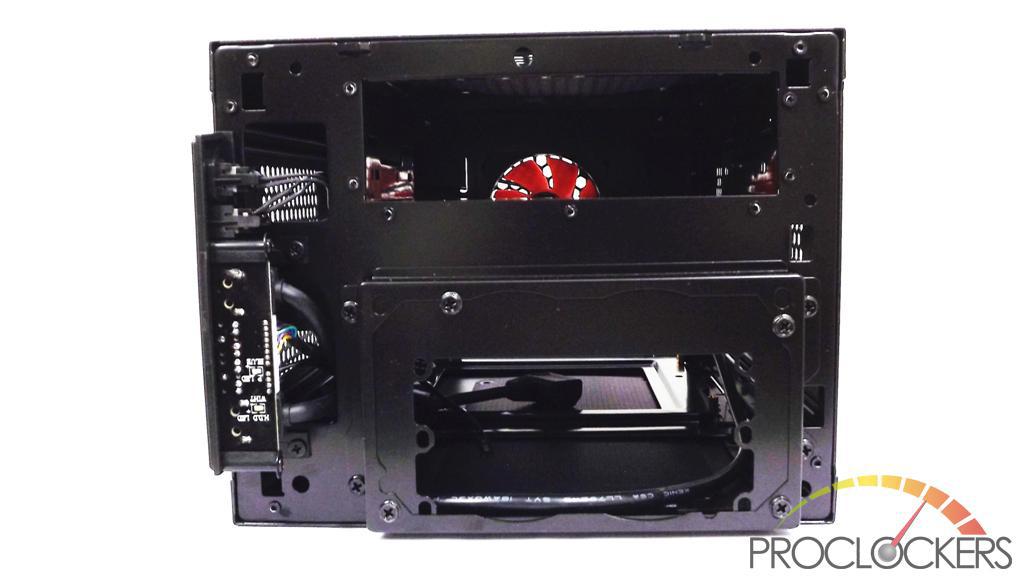 Here's the front of the chassis without the front panel. There's a single 5.25-inch bay for a single ODD or fan controller if desired. The bottom hole is where you would mount the power supply.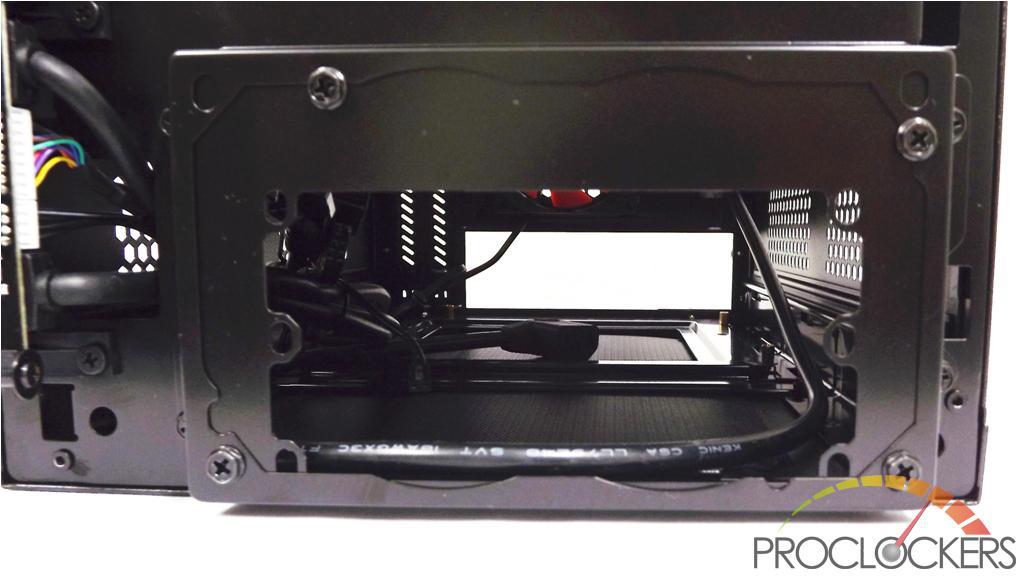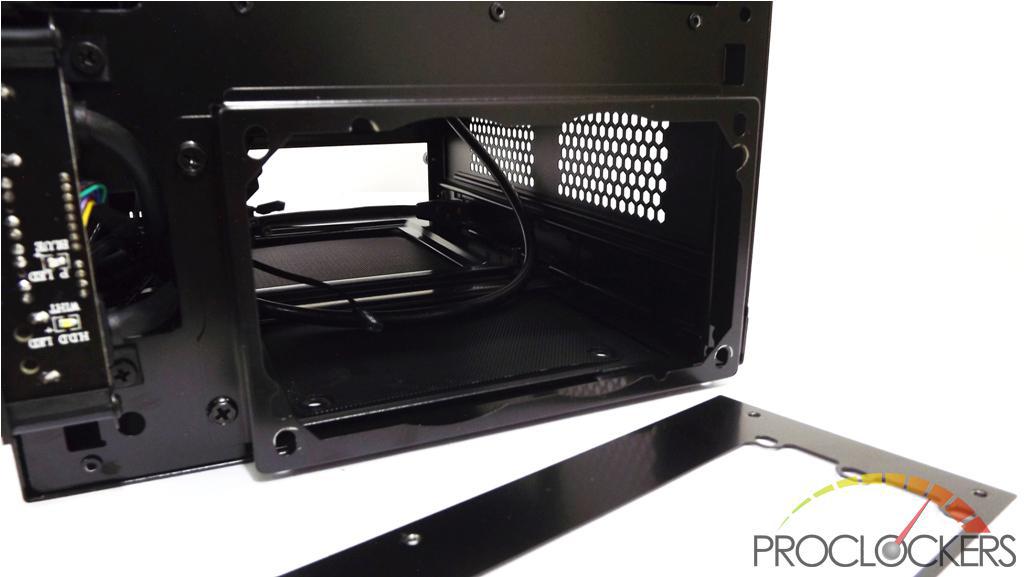 The Eris can use a standard ATX power supply and a SFX power supply wherein there's a adapter plate already included which you need to remove if mounting a standard ATX power supply.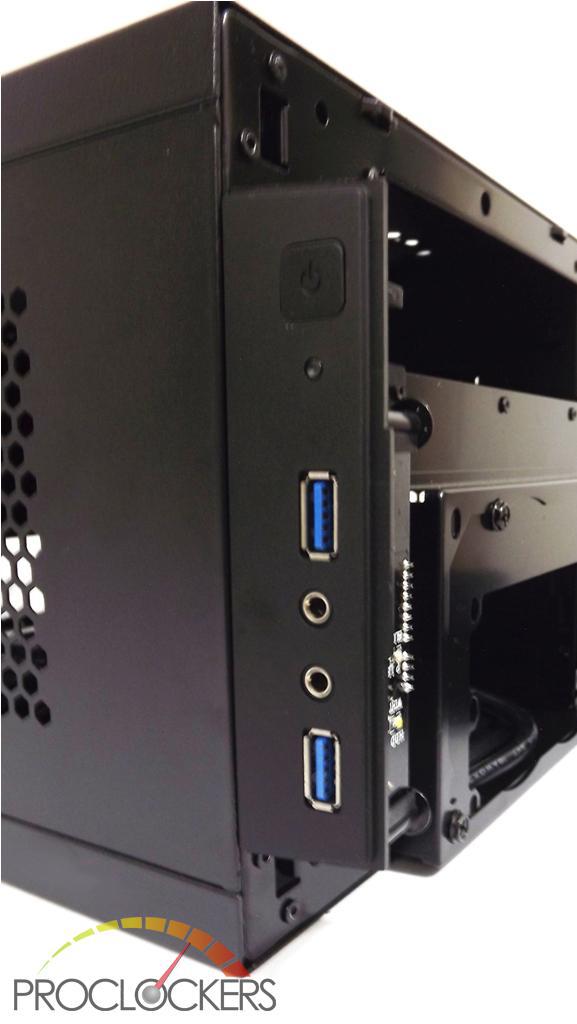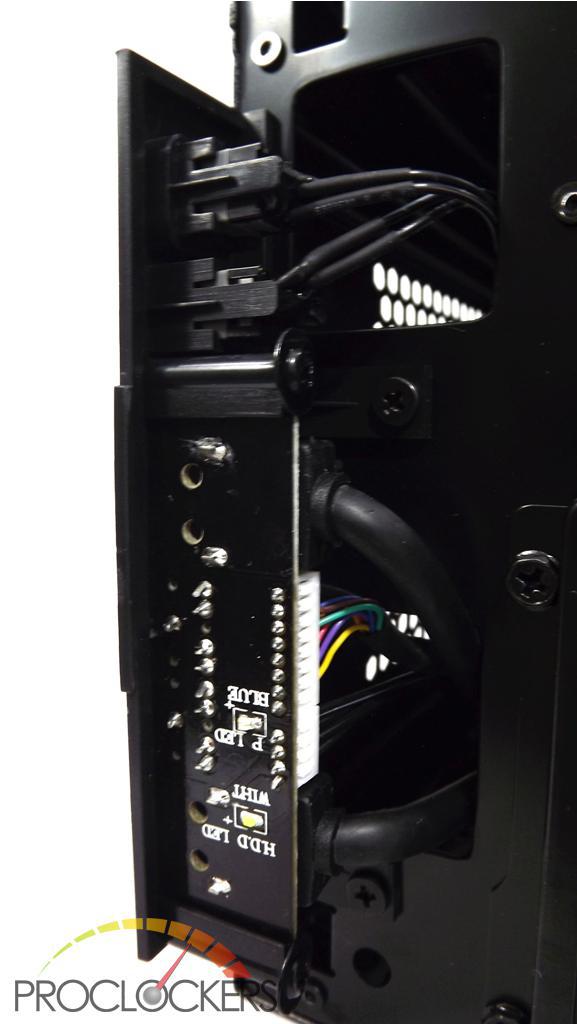 Here's a closer look at the front I/O panel. It has the power switch on the top, 2 x USB 3.0 ports and the 3.5mm audio jack ports in between the USB 3.0 ports.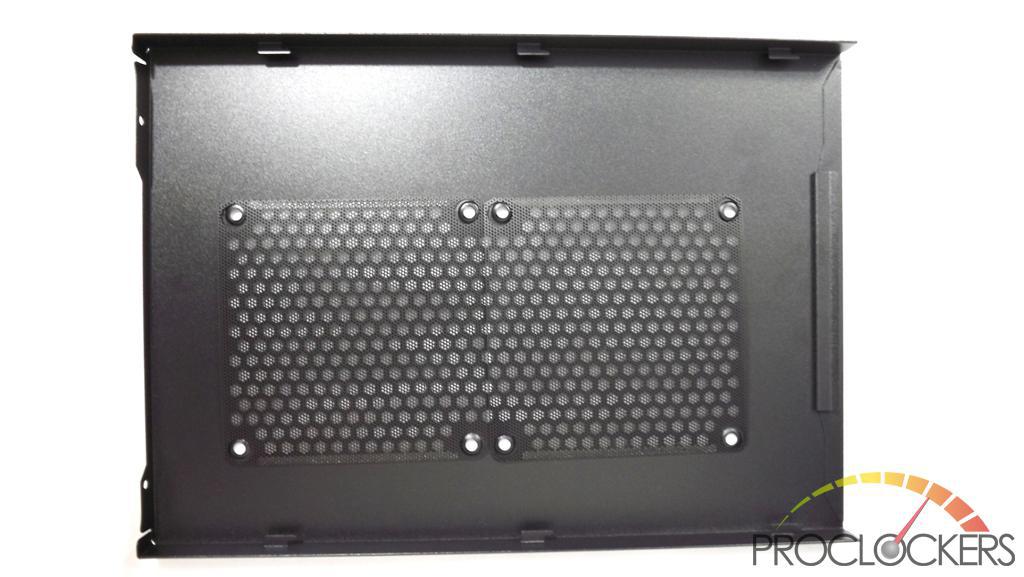 The top panel has a mesh filter and does support 2 x 120mm fans.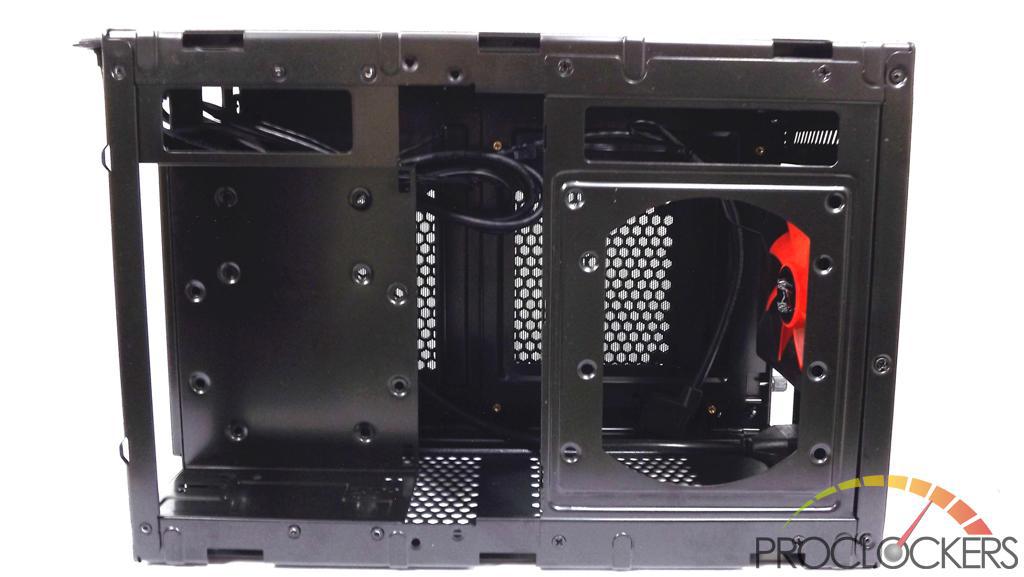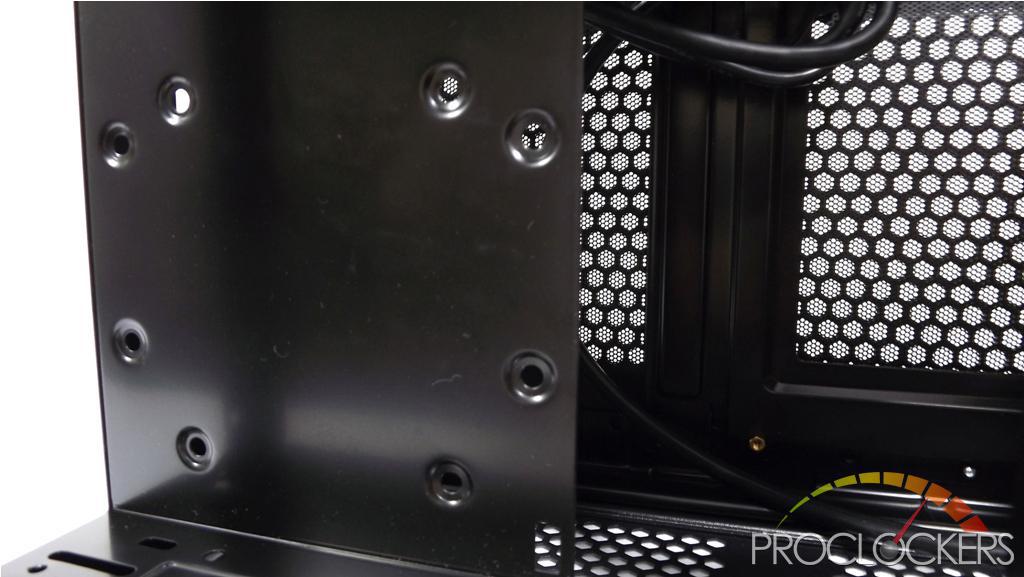 From the top, you can see the hidden drive bay mounting holes near the front, the back also has a drive mounting hole or 120mm fan mounting hole.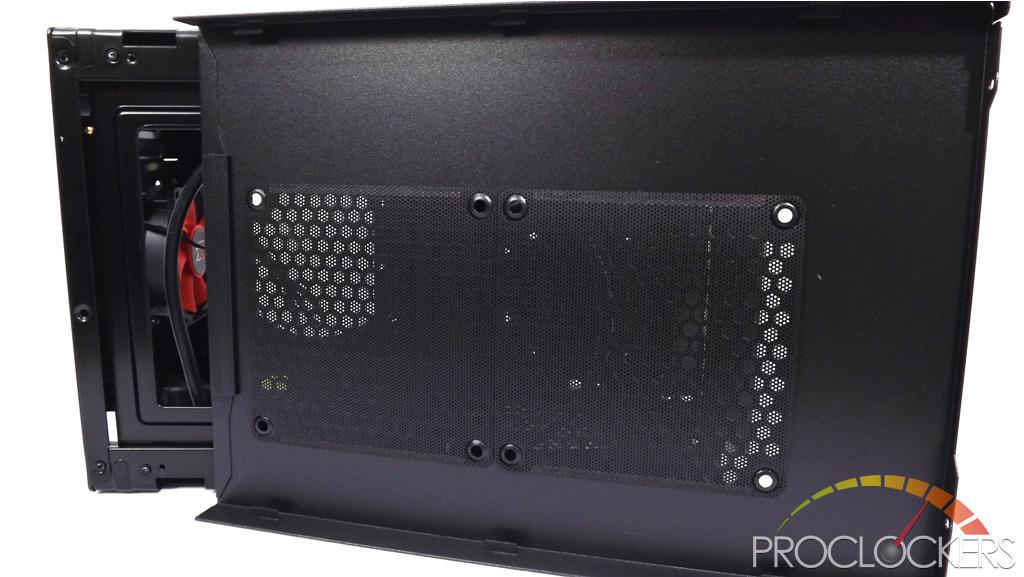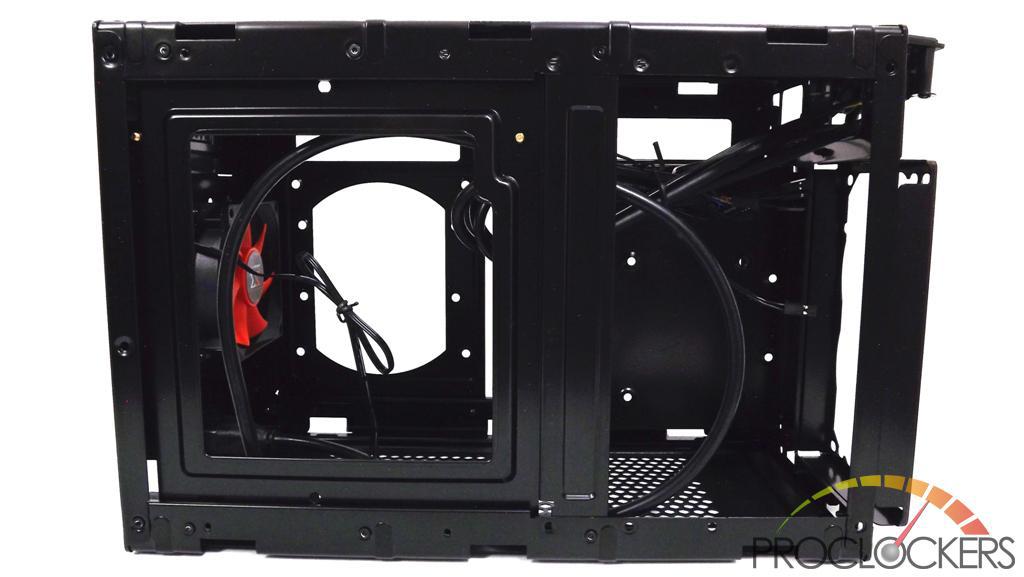 The bottom also has a similar panel. They are actually interchangeable with the top panel. On the bottom view, you can see the huge motherboard cutout hole and the hole for the power supply as well adjacent to where the power supply's ventilation fan would be.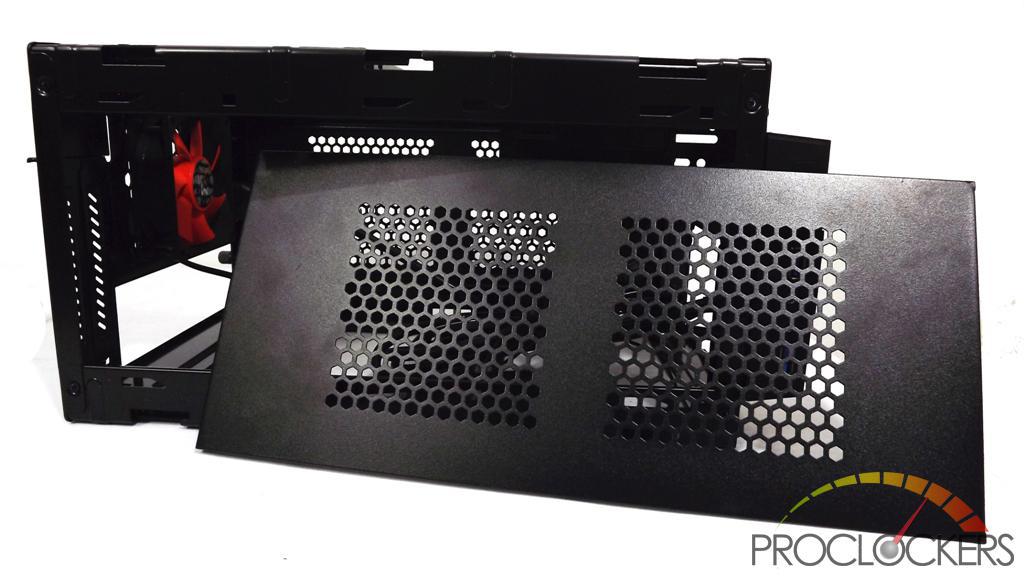 The side panels are identical on both sides.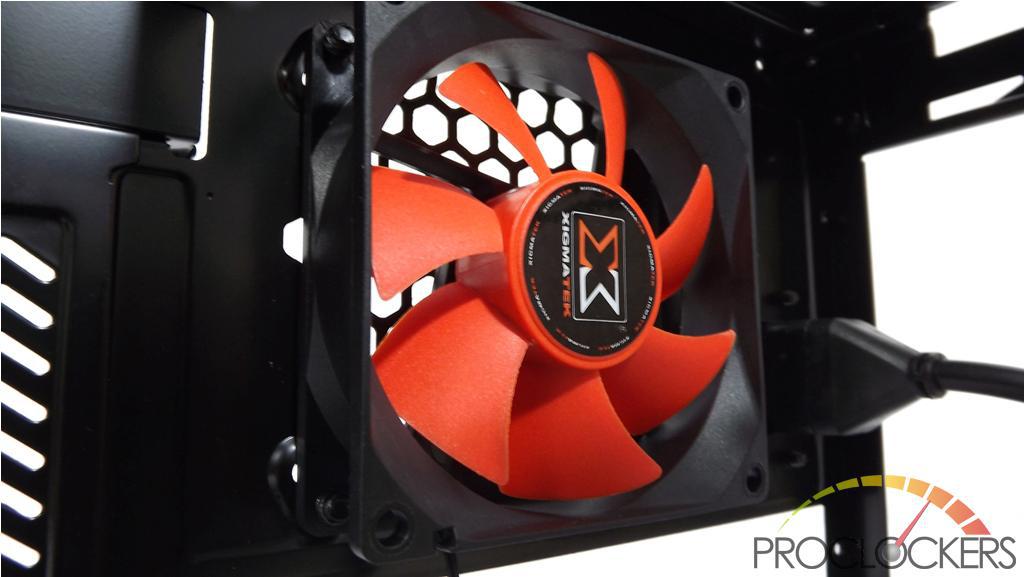 On the rear is a 80mm ventilation fan included with the Eris and it comes in an orange-black color.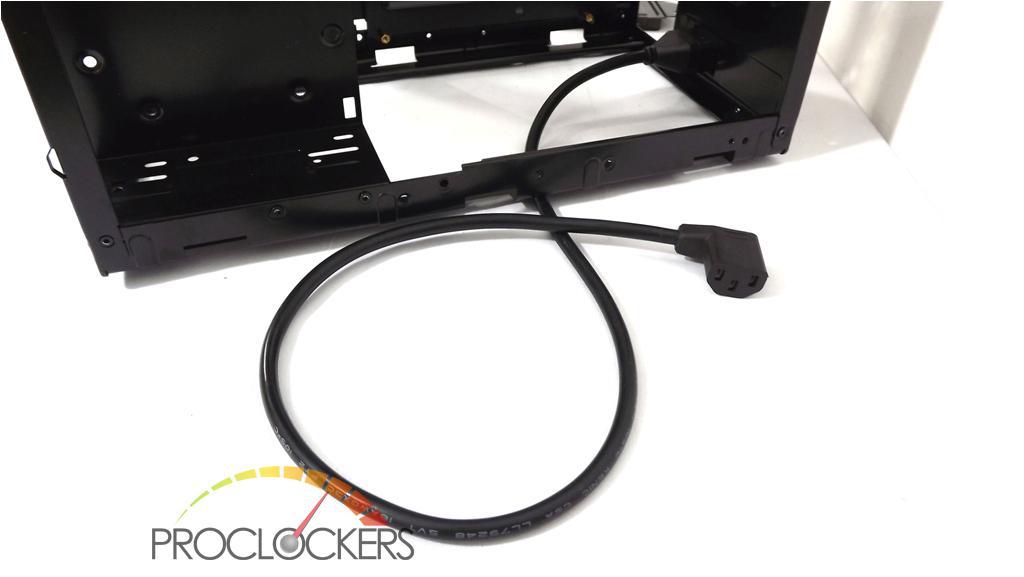 There's a power supply cable extension that runs from the front to the back. You might be wondering why it looks longer that what is required. Later on the installation part you'd see that the cable is actually a perfect fit.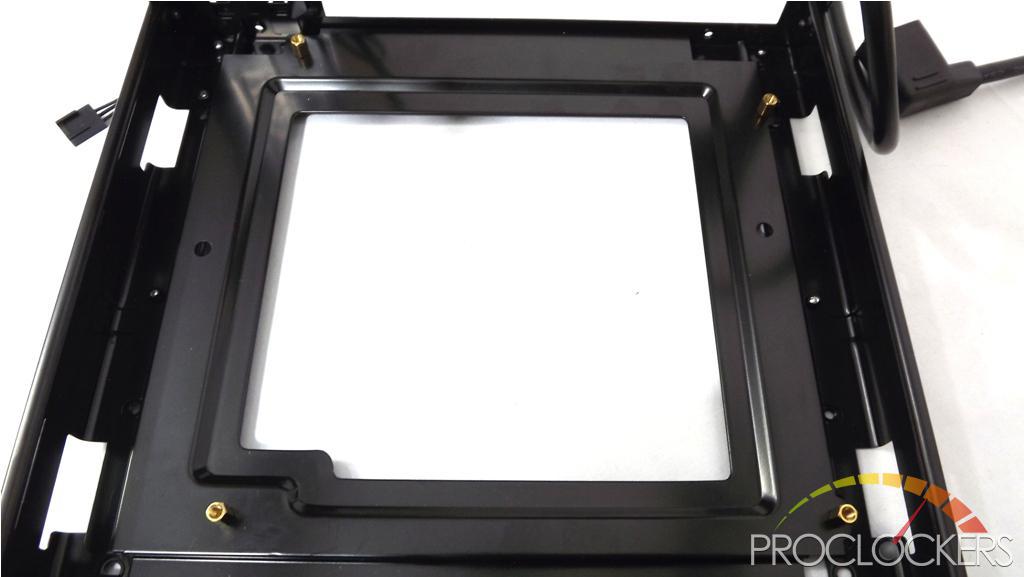 Here's a closer look at the motherboard tray area.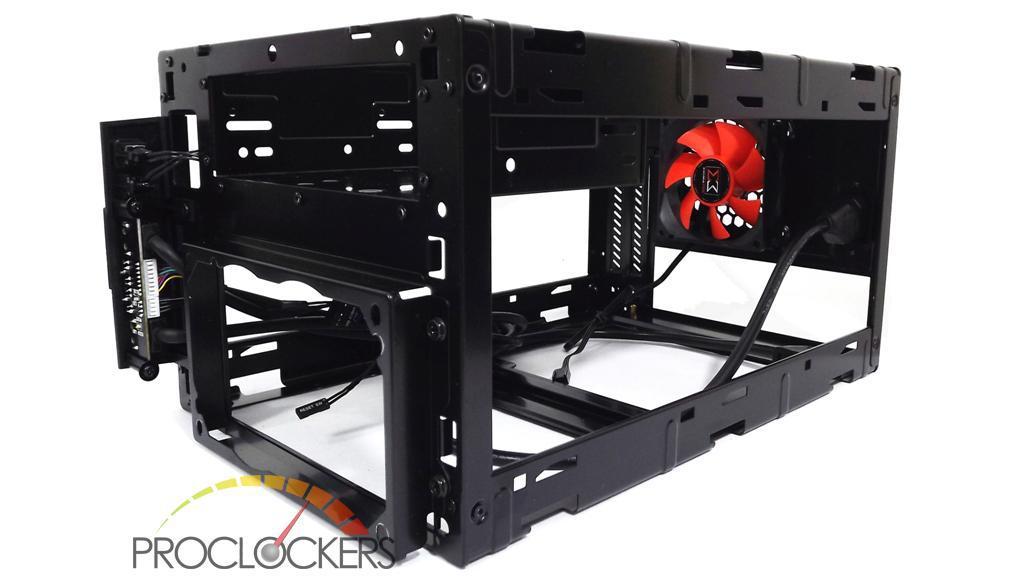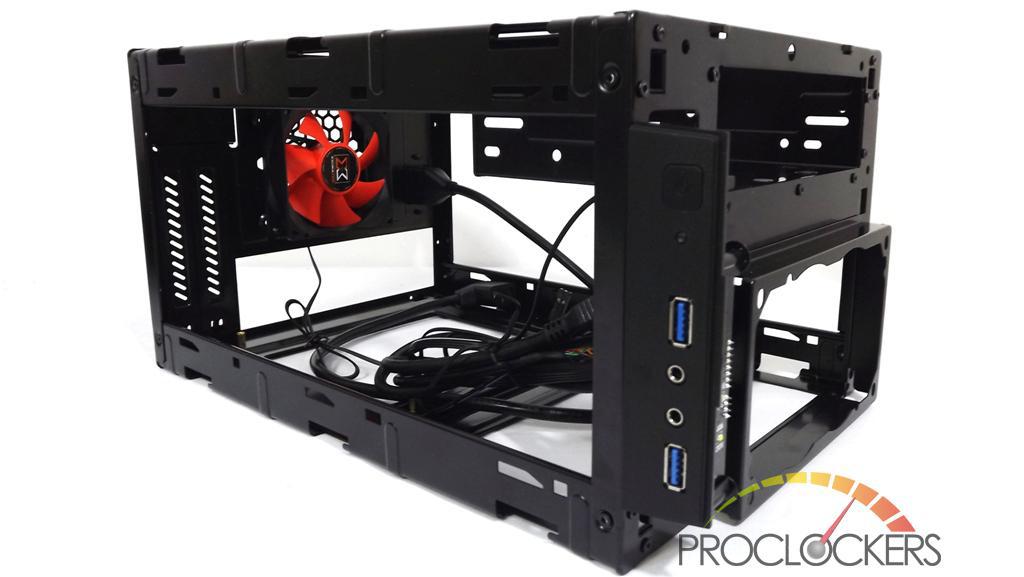 Here's a look at the Eris without all the panels. Yes you can remove all the panels excluding the back. This makes installation very easy. Your hands can go and access any portion with ease with all the panels removed.
Now let's move on to the next page for the installation.